Hertz Locations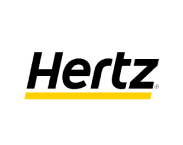 Columbus Locations

Columbus Airport
4200 International Gateway
Columbus, OH 43219
P: 614-239-3254 F: 614-239-3259

Delaware Toyota
1599 Columbus Pike
Delaware, OH 43015
P: 740-363-3486 F: 740-363-6448

Downtown
1355 W. Mount Street
Columbus, OH 43223
P: 614-221-3000

Dublin
5859 Sawmill Road
Dublin, OH 43017
P: 614-336-3880

Dublin Sawmill
2455 Billingsley Road
Columbus, OH 43235
P: 614-793-3100 F: 614-760-1997

Gahanna
(located inside Toyota Direct)
4248 Morse Rd. Suite A
Columbus, OH 43230

Auto Mall
1535 Georgesville Rd.
Columbus, OH 43228
P: 614-351-1570

Westerville
5965 Westerville Road
Westerville, OH 43081
P: 614-882-6840

K-CEPS
128 S. Main Street
Johnstown, OH 43031
P: 740-967-1000

Lancaster
2840 North Columbus Street
Lancaster, OH 43130
P: 740-681-4291

Reynoldsburg
2550 Scarborough Blvd.
Columbus, OH 43232
P: 614-759-7285

Canal Winchester
(located inside Wyler Chevrolet)
5885 Gender Rd. Suite A
Canal Winchester, OH 43110
Dayton Locations

Dayton Airport
3350 Valet Circle
Vandalia, OH 45377
P: 937-454-8304 F: 937-898-5940

Voss Coll
94 Loop Road
Dayton, OH 45459
P: 937-428-2826

Dayton South
8012 Mcewen Road
Centerville, OH 45458
P: 937-438-0175

Springfield
1501 Hillcrest Ave
Springfield, OH 45504
P: 937-342-1217

Vandalia
736 West National Road
Vandalia, OH 45377
P: 937-890-2626
Explore Our Services at Byers Auto Group: Including 16 Hertz Locations in the Columbus and Dayton Region
At Byers Auto Group, we are proud to offer a wide range of new and used vehicles to match our expansive selection of auto services and financing options. If you are in the market for a new vehicle, a high-quality used model, or a rental car in Columbus, we have you covered at Byers Auto Group. With 16 Hertz locations in the area, renting a car is easy through Byers Auto Group. Use this page to find a location near you, and do not hesitate to contact us if you have any questions!
Our Team is Here to Help at Byers Auto Group
Across our dealership locations near Delaware and Dublin, we have a comprehensive selection of brand-new vehicles from 13 automakers. Whether you are looking for a new luxury vehicle or a dependable family SUV, we have you covered at Byers Auto Group. In addition, our pre-owned inventory is among the widest in the area, with recent-year, low-mileage coupes, hatchbacks, SUVs, sedans, and trucks to discover from a wide range of automakers.
Byers Auto Group also offers convenient rent-a-car services through our 16 Hertz locations in Columbus and Dayton. If you are looking to rent a vehicle for your Ohio vacation or business trip, we have plenty of options across our central locations. Explore our options online, and contact us for more information if you have any concerns!
Visit Us at Byers Auto Group Today!
Whether you are looking for dedicated auto service or financing near Marion and Gahanna, we are here to help at Byers Auto Group. Stop by one of our locations today, or explore our options through our website for a closer look at everything we have to offer!