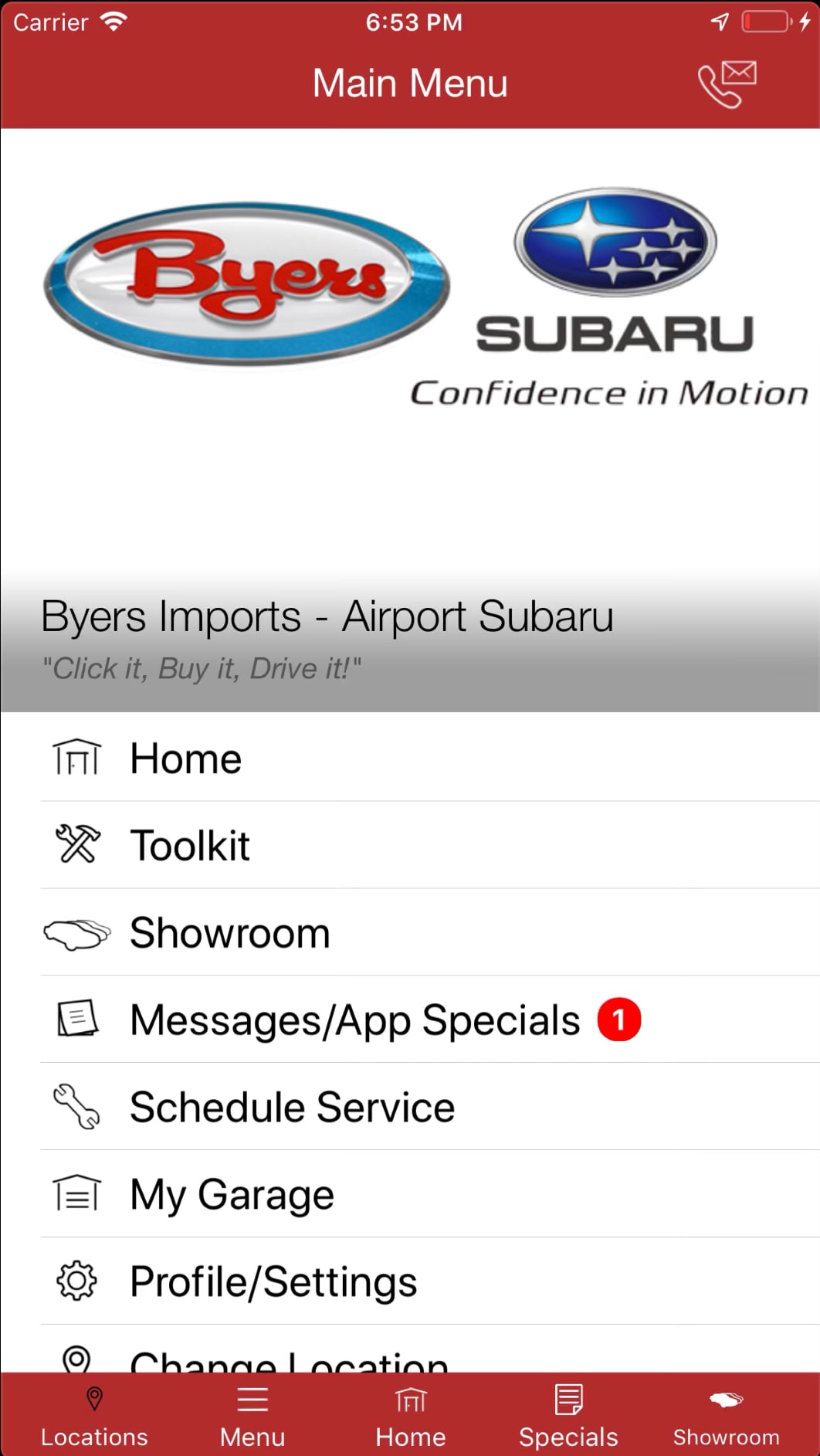 We are proud to bring your very own app!
Byers Auto Group treats the needs of each individual customer with paramount concern. We know that you have high expectations, and as a car dealer we enjoy the challenge of meeting and exceeding those standards each and every time. Allow us to demonstrate our commitment to excellence!
We are proud to bring your very own MLink app! Here are just a few of the features the app includes:
Search vehicle inventory using an intuitive, fast, and easy to use system.
One click service scheduling
The most powerful messaging system to alert you of specials, coupons, and announcements
Keep track of your vehicles in "My Garage" and make your life easy
Service history is also available for each vehicle in "My Garage"
Dealer Reviews
Latest manufacturer news, events, and info.
In addition, all the standard MLink App features are also here like: Call and email each department, get directions, view operating hours, get quotes on vehicles, order parts, and more!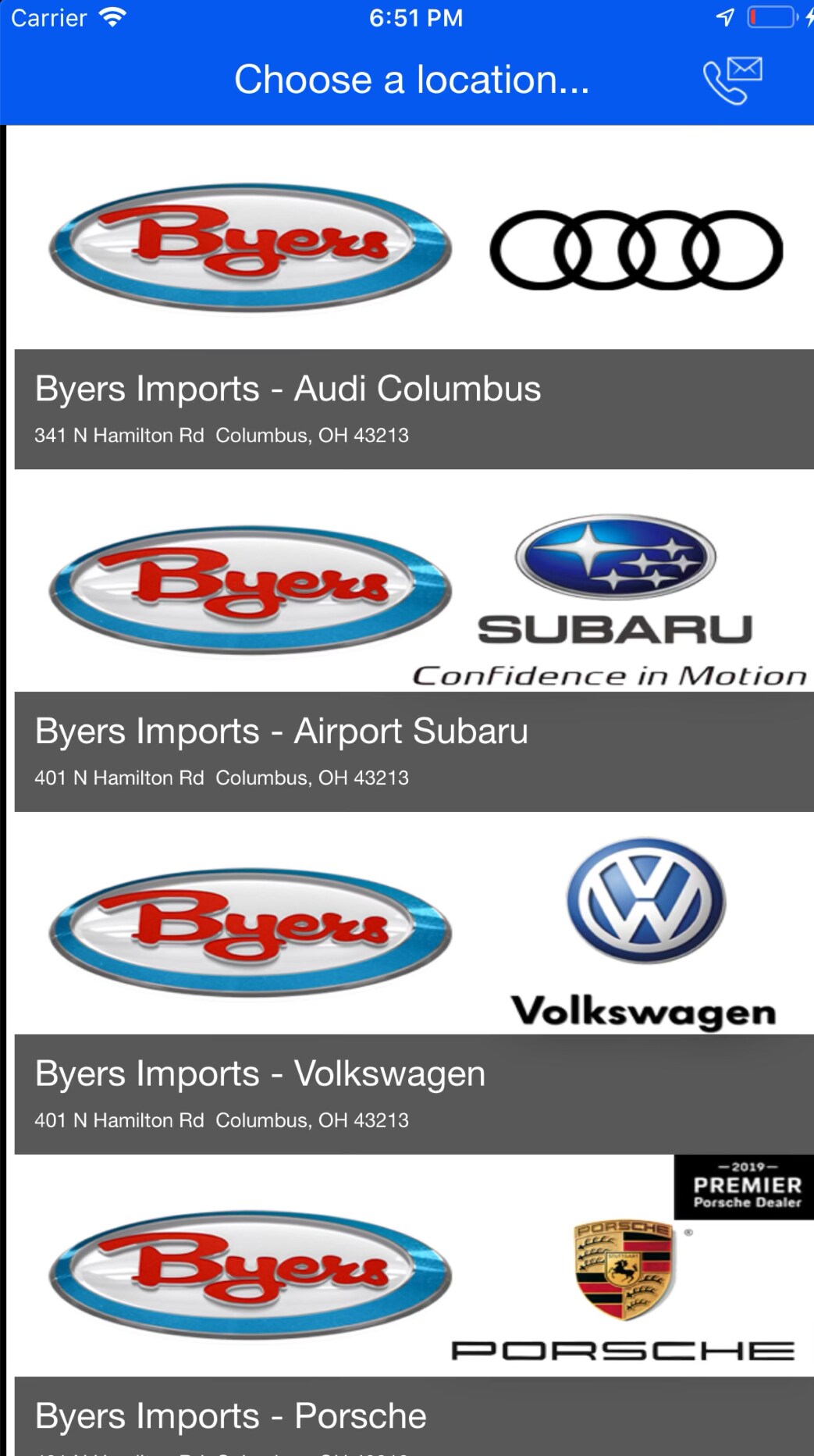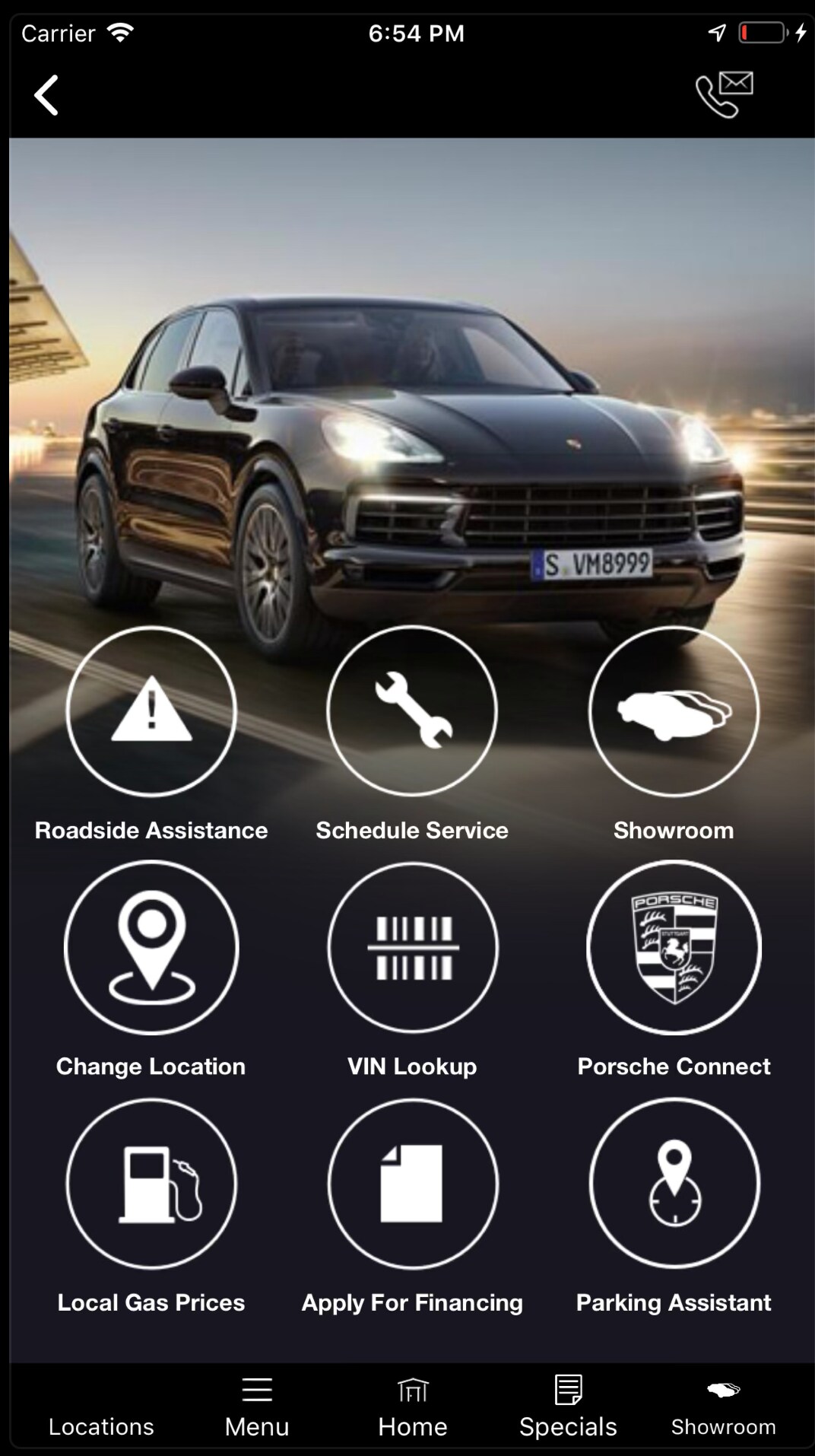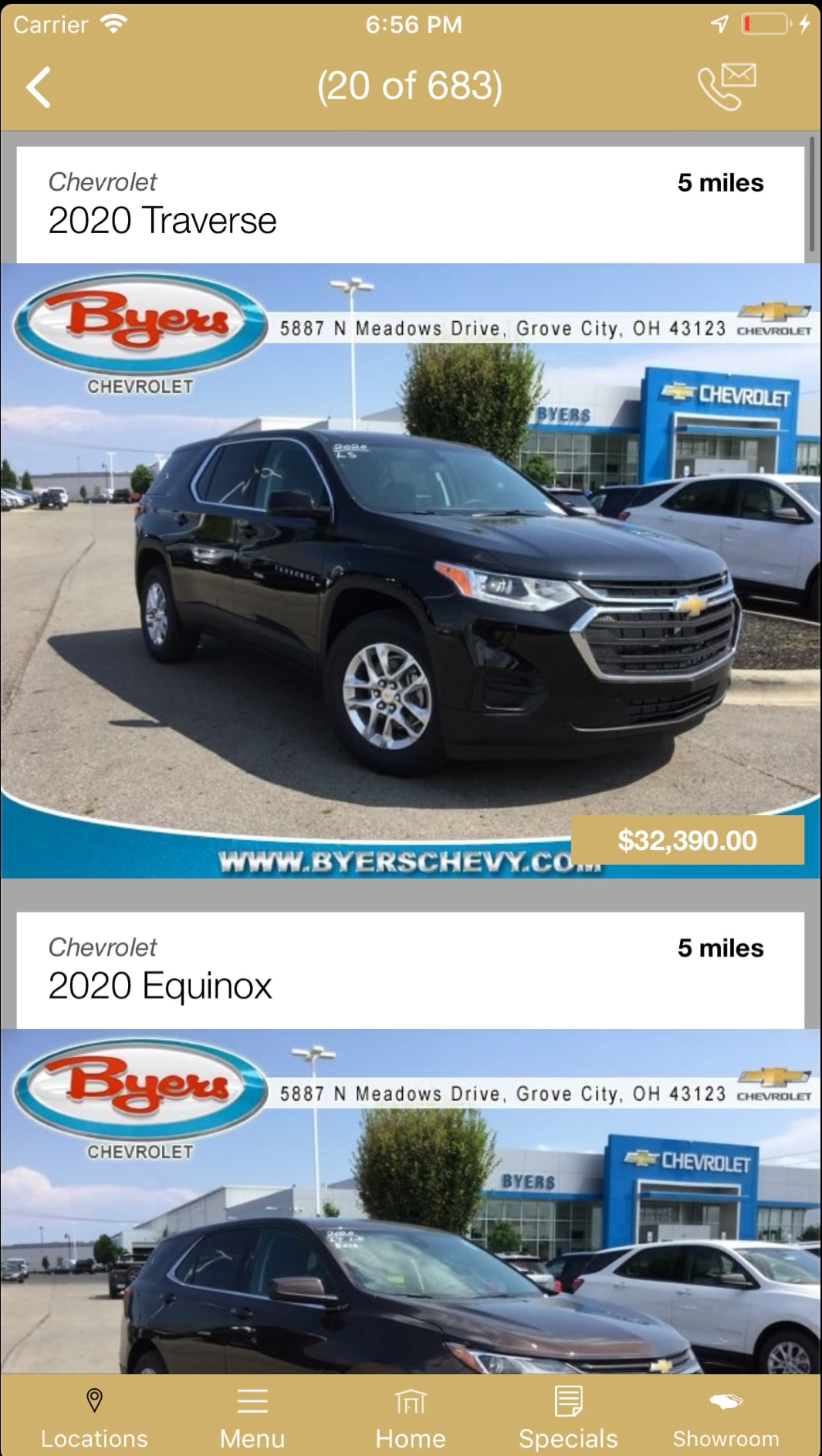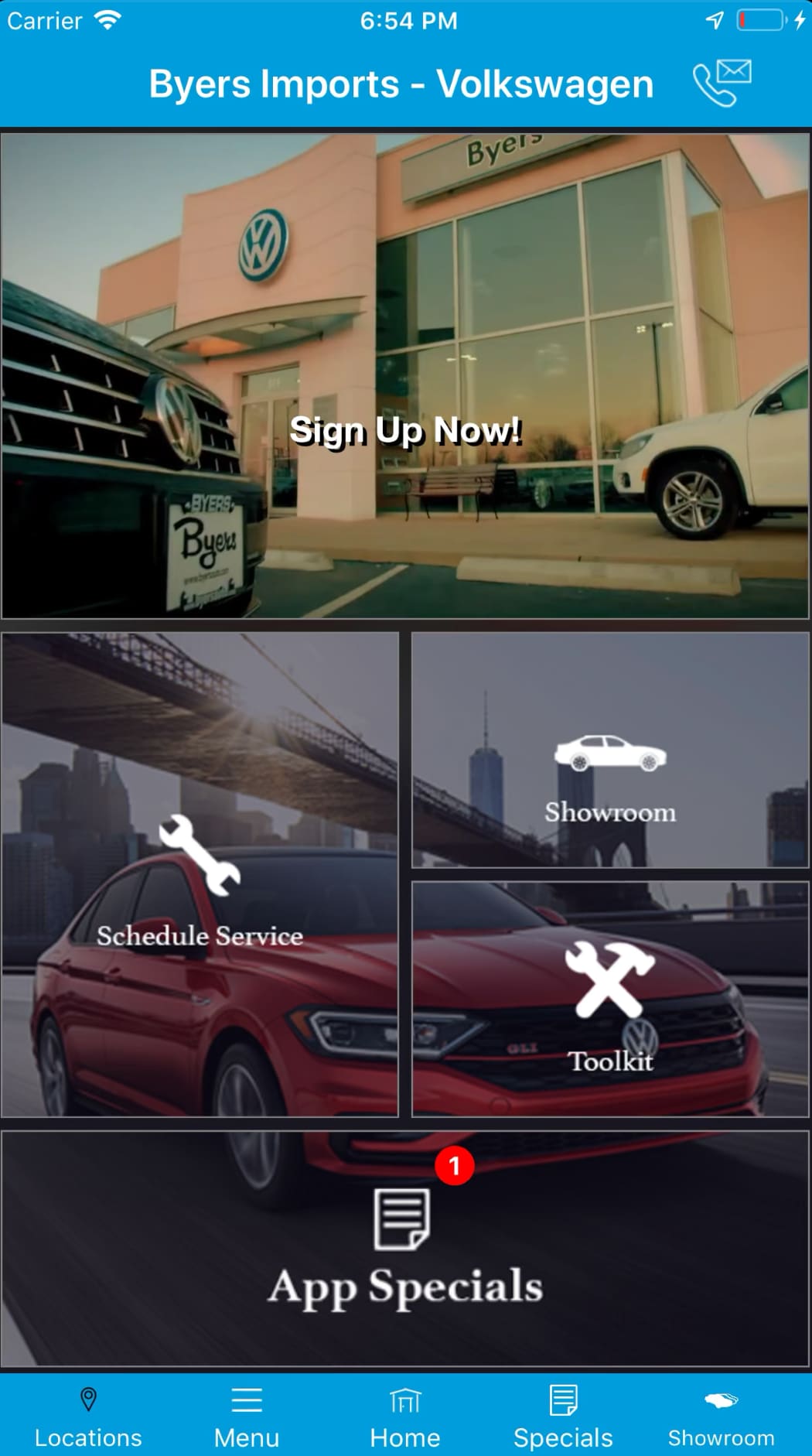 Byers Auto Group

info@byersauto.com
Columbus, OH 43213


Audi Columbus

341 N Hamilton Rd
Columbus, OH 43213


Byers Chevrolet, LLC

5887 N. Meadows Drive
Grove City, OH 43123


Byers Chrysler Jeep Dodge Ram

465 S Hamilton Rd
Columbus, OH 43213-2035


Byers Collision Center

4185 East 5th Ave.
Columbus, OH 43219


Byers Ford

1101 Columbus Pike
Delaware, OH 43015


Byers Ford

1101 Columbus Pike
Delaware, OH 43015


Byers Ford Collision Center

1101 Columbus Pike
Deleware, OH 43015


Byers Imports

401 North Hamilton Road
Columbus, OH 43213


Audi Columbus

341 N Hamilton Rd
Columbus, OH 43213


Byers Highline

401 N Hamilton Rd
Columbus, OH 43213


Byers Imports Pre-Owned

401 N. Hamilton Rd.
Columbus, OH 43213


Byers Imports Jaguar

401 North Hamilton Road
Columbus, OH 43213


Byers Jaguar

401 N. Hamilton Road
Columbus, OH 43213


Byers Volkswagen

379 N. Hamilton Road
Columbus, OH 43213


Porsche Columbus

409 N. Hamilton Rd
Columbus, OH 43213


Byers Airport Subaru

401 N. Hamilton Road
Columbus, OH 43213


Byers Volkswagen

379 North Hamilton Road
Columbus, OH 43213


Byers Outlet

7077 East Broad Street
Columbus, OH 43213


Byers Imports Pre-Owned

401 N. Hamilton Rd.
Columbus, OH 43213


Byers Imports Jaguar

401 North Hamilton Road
Columbus, OH 43213


Byers Mazda

2435 Billingsley Road
Columbus, OH 43235


Byers Mazda Subaru

2435 Billingsley Road
Columbus, OH 43235


Byers Mazda

2435 Billingsley Road
Columbus, OH 43235


Byers Subaru Dublin

2455 Billingsley Road
Columbus, OH 43235


Byers Toyota

1599 Columbus Pike
Delaware, OH 43015


Byers Subaru Dublin

2455 Billingsley Road
Columbus, OH 43235


Byers Airport Subaru

401 N. Hamilton Road
Columbus, OH 43213


Byers Toyota

1599 Columbus Pike
Delaware, OH 43015


Byers Volvo Cars

301 North Hamilton Road
Columbus, OH 43213


Byers Volkswagen

379 North Hamilton Road
Columbus, OH 43213


Byers Outlet

7077 East Broad Street
Columbus, OH 43213

Visit us at: info@byersauto.com Columbus, OH 43213