Speeding to Read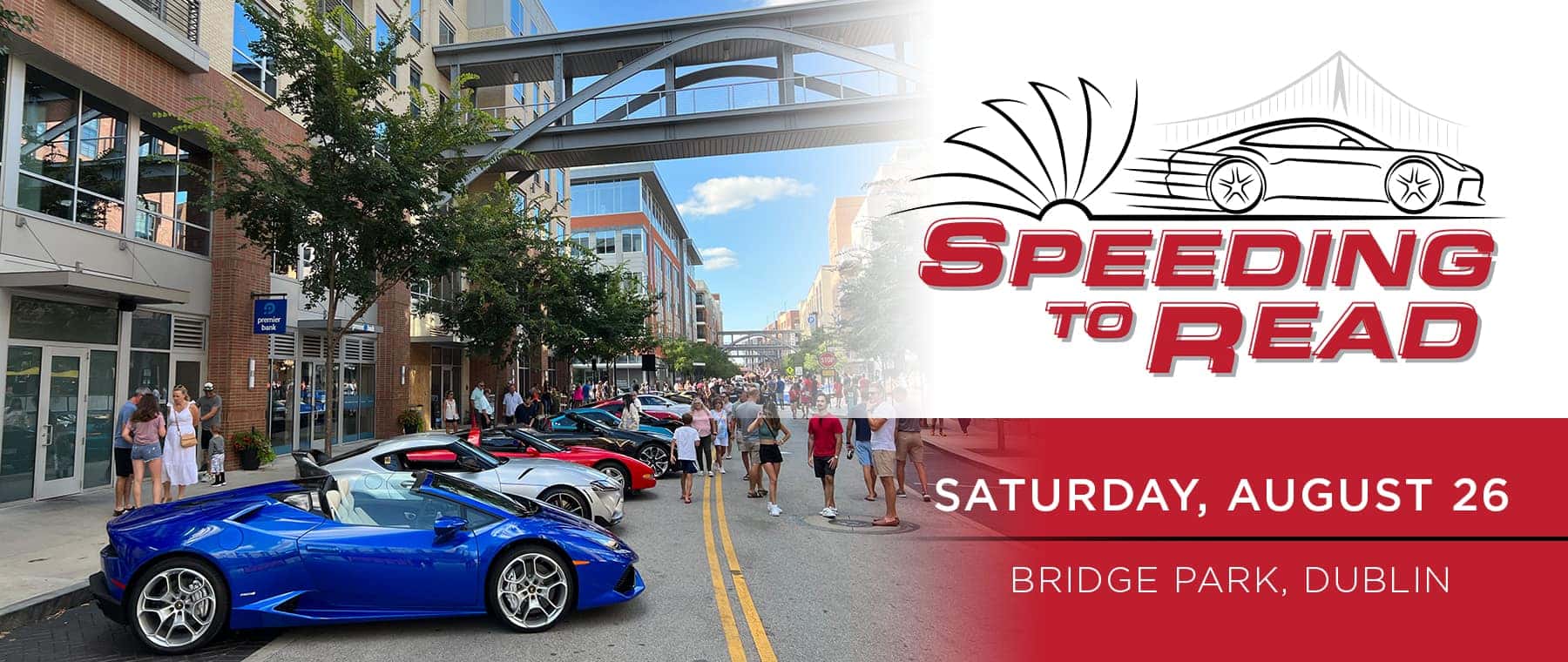 Speeding to Read is an organized drive from Porsche Columbus to the Bridge Park Development in Dublin. This event is presented by Byers Auto and will benefit The 2nd & 7 Foundation.
On Saturday, August 26th, registered cars will leave Byers Imports at 4pm, arriving to Bridge Park by 5pm. Both Bridge Park Ave & Longshore drive will be closed for The Speeding to Read Car show following the cruise.
The car show is free to all spectators, but only registered vehicles will be allowed to park in the designated car show areas. There is a registration donation of $150 to be paid directly to The 2nd & 7 foundation. Registered vehicle guests will enjoy a private VIP area with food and beverage, and attendee gifts. Come out to enjoy live music, great food and even better cars!
More about 2nd & 7: The 2nd & 7 Foundation has been tackling literacy for more than 20 years by providing free books and positive role models in second grade classes across 26 states.